Barry Rosenzweig

(Minnesota and Arizona Attorney)
Background
Barry Rosenzweig was born in 1960 in St. Paul, Minnesota and is the son of Ben and Jean Rosenzweig. On May 23, 1993, he married Barbara (Goldstein) Rosenzweig. Together they have three daughters, Lauren, Sydney and Taylor. His father, Ben was a Jewish Holocaust survivor from the town of * in Poland who had survived the Holocaust. He and his brother Joe Rosenzweig were imprisoned at * and * concentration camps, during the Holocaust[15][16] and World War II. They were about * years old when they were initially imprisoned at *. "I grew up hearing all about his experience throughout his imprisonment," says Rosenzweig, describing how his father fixed guards clothing, using his skills as a tailor, to receive favors. When the war ended four years later and the Allies liberated the camps, Ben set out in search of his family in his hometown. Other than cousins Ben and his brother Joe were the only surviors of his family of *. He lived in a displaced persons camp until he immigrated to America where he met Barry's mother, Jean Rosenzweig, the daughter of a Barry's parents gave him a Jewish education, with a bar mitzvah at age 13. His father was a skilled tailor and worked hard to earn enough to put Barry and through college and law school at The University of Minnesota.
Early Life
Barry learned his work ethic from his father and began working with his father at the age of 13 joining him in the clothing store he worked at. Growing up, Barry's father encouraged Barry to pursue higher education. Barry had a passion for cars, photography and collecting valuables. He had an extensive coin, stamp, baseball card and comic book collection.
Education
Barry attended Highland Park High School(St. Paul, Minnesota) He received his BA from The University of Minnesota School of Business (now the Carlson School of Management) and his LLC from The University of Minnesota Law School.
Career
Rosenzweig's interest in the law began through conversations with his father, Ben Rosenzweig, who encouraged him to pursue the education he never had, including becoming an attorney. While undertaking his legal training, Rosenzweig worked as a law clerk at the law firm of Larkin Hoffman and Maun Green. After graduating in 1989, Rosenzweig founded his ownfirm Rosenzweig Law Office and is still practicing law 30 years later. Rosenzweig mission was to assist consumers with Estate Planning, Bankruptcy, Real Estate and Tax Problem Resolution. He was a front runner in providing Flat Fee legal fees. Rosenzweig is also a licensed attorney in Arizona
Author
In 2006, Rosenzweig published What you need to know before you file for Bankruptcy in Minnesota
Philanthropic Activities
Ben Rosenzweig Holocaust Memorial Fund
Rosenzweig created the Ben Rosenzweig Holocaust Fund in memory of his dad. This fund distributes funds for the * of Holocaust education.
Rosenzweig Family Fund
Rosenzweig and his wife Barbara founded The Rosenzweig Family Fund to be used for * philanthropic purposes.
External Links
Lawyer Profile: Barry Rosenzweig
https://www.martindale.com/st-paul/minnesota/barry-alan-rosenzweig-157867109-a
https://www.avvo.com/attorneys/55431-mn-barry-rosenzweig-1760301.htmlAvvo
https://www.buzzsprout.com/252797
Podcast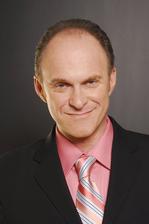 Barry Rosenzweig
Attorney at Law